Redemption is the eighth episode of the first season.
Plot
Derek had been in a shed for a while, as his "teething troubles" have caused him to go for repairs numerous times. Soon, a familiar blue diesel goes past, however the engine breaks down and Derek has to pull the train. Derek did fine at first until he reached Gordon's Hill. After a try or two at it Derek gets over Gordon's Hill and delivers the train.
Characters
Trivia
EnterprisingEngine93 has announced that he will be remastering this episode in high definition, and Patriot will have a larger role.
This is Derek's first appearance.
Gallery
Episode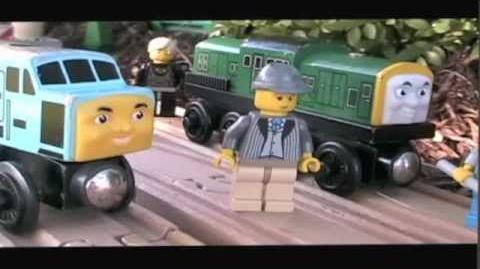 Ad blocker interference detected!
Wikia is a free-to-use site that makes money from advertising. We have a modified experience for viewers using ad blockers

Wikia is not accessible if you've made further modifications. Remove the custom ad blocker rule(s) and the page will load as expected.