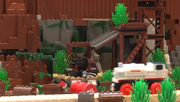 The Old Waterworks 
are located near Great Waterton.
Bio
The Old Waterworks is an old industrial building in Great Waterton. It was created to control the magnificent water source at the town. Stanley once had an accident here and saved his crew from drowning.
Appearances
Trivia
This is one of Harvey's favourite places.
Gallery
Ad blocker interference detected!
Wikia is a free-to-use site that makes money from advertising. We have a modified experience for viewers using ad blockers

Wikia is not accessible if you've made further modifications. Remove the custom ad blocker rule(s) and the page will load as expected.